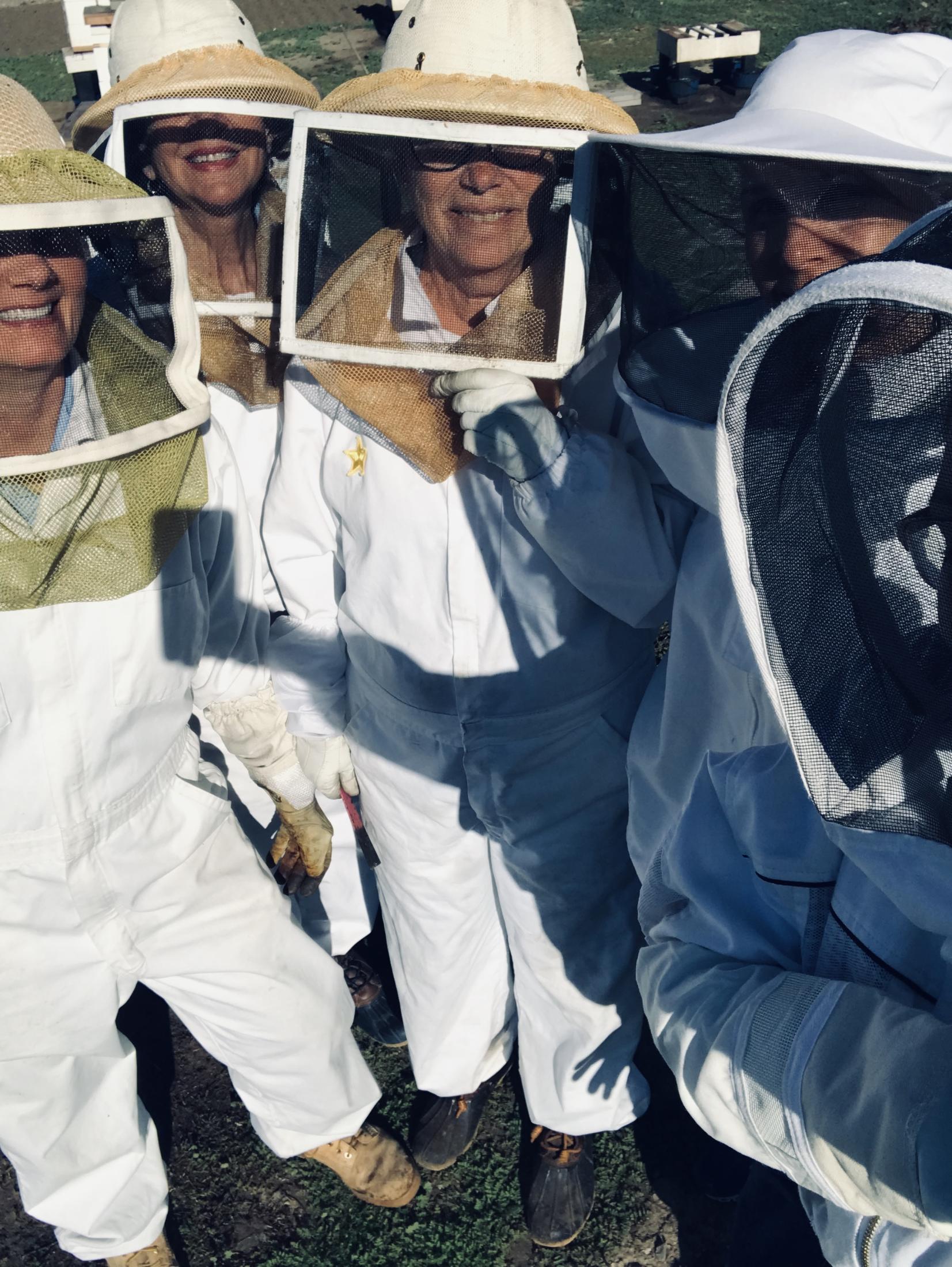 Beneficial Educational Experiences (BEEs) and Continuing Education hours (CEs) are required for members to maintain their certificate in the CAMBP. It is the responsibility of the member to record BEEs and CE activities performed each year in order to maintain certification status. One hour is equivalent to one BEE or CE. It is critical to record BEEs and CEs as they are how CAMBP measures its effectiveness.
What is the purpose of BEEs and CEs?
Just like the honey bee benefits us by pollinating a myriad of crops, we can return the service through public education and outreach in service of honey bee protection and stewardship. Knowledge is power. As CAMBPrs, our legacy as honey bee ambassadors is to increase awareness of how environmental sustainability and resilience intersects with honey bee health, and human wellness.
Time used to educate yourself, to enriched your life about bees and anything related to beekeeping is valuable, and when you engage in science-based study, YOU ADD VALUE and credibility to certification you've worked so hard to achieve.
Yearly Requirements
To maintain your certificate as active there are minimum requirements. The BEEs/CEs year runs on the calendar year (January 1st - December 31st). If requirements are not met and your certificate becomes inactive, it will be made active again as soon as requirements are met again.
| | | |
| --- | --- | --- |
| Level | BEE Requirement | CE Requirement |
| Member | None | None |
| Honey Bee Ambassador (formerly Apprentice Assistant) | None | None |
| Apprentice | 10 hr | 12 hr |
| Journey | 20 hr | 12 hr |
| Master | 25 hr | 12 hr |
What qualifies?
If there is something not in the below list contact us to see if it qualifies.
Pre-approved BEE Activities
Performing bee-related education and outreach activities (open house, fair booth, classes)
Presenting or supporting a bee-related lecture or workshop to group (youth or adult).
Holding office in a local beekeeping association.
Assisting members of youth organizations (4-H, Scouts, FFA), etc. with mentoring or a bee-related project.
Successfully mentoring a new beekeeper through at least one season.
Giving a public demonstration on beekeeping topic at fair, festival, or similar public event (working from a stage, booth or table).
Swarm removal.
Writing a science-based honey bee or beekeeping article for a newsletter or a trade journal.
Social media support/online mentoring of new beekeepers and answering hotline questions (where available).
Ride-a-longs with county apiarists (where available).
Volunteering at your local CAMBP satellite (Apiary maintenance, managing hives, preparing hive reports, making sugar syrup).
Apprentice Assistants: beekeeping, yard maintenance/apiary beautification, preparing and distribution of sugar syrup, extracting and bottling honey, building, painting and repairing equipment.
Pre-approved CE Activities
Attending local, state, national and international conventions and trade shows specific to the beekeeping industry
Attending science-based lectures, listening to podcasts, or reading (research, articles) on honey bees and beekeeping
Taking classes from accredited sources related to honey bees and beekeeping (ie: Intro to Mead Making, Honey Tasting, and other science-based in-person and online classes)
Notes
Preparation and transportation time counts
Although it may qualify as both a BEE and CE under the respective criteria, an hour cannot be counted twice. You must choose whether you count it as a BEE or CE.
CAMBP-related activities do not count as Master Gardener hours.